ASU's School of Public Affairs is one of the top rated programs in the nation
Highly Ranked Graduate Programs
Source: US News & World Report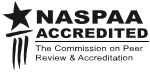 #10 Public Affairs school in the nation
#1 Emergency Management and Homeland Security
#3 Local Government Management
#5 Public Management and Leadership
#11 Environmental Policy and Management
#12 Public Finance and Budgeting
#20 Public Policy Analysis
#22 Social Policy
Each year, U.S. News and World Report releases new rankings for graduate schools across the country. ASU's School of Public Affairs was ranked #12 in the rankings released in March of 2023.
In addition to the school's overall rankings, the School of Public Affairs is ranked in ten additional categories.
#2 IT management
Meet professor Karen Mossberger, whose research focuses on local governance, urban policy, digital inequality, and e-government.
#1 homeland/national security and emergency management
Brian Gerber, associate professor, focuses on disaster policy and management, homeland security policy and administration, and environmental regulatory policy.
#3 local government management
Meet David Swindell, who is the director of the Center for Urban Innovation at Arizona State University.
#7 urban policy
Associate professor David Swindell focuses on urban economic development, community development, performance management, citizen satisfaction, governance, and more at ASU's School of Public Affairs.
#4 nonprofit management
Meet Daniel Force, an ASU School of Public Affairs graduate student focusing on nonprofit management. 
#5 public management and leadership
Associate professor Mary Feeney's research at the School of Public Affairs includes public management, science and technology policy, nonprofit management, and women in science.
#11 environmental policy
Meet Lily Hsueh, an assistant professor with a research background in natural resource and environmental economics and policy, political economy, governance, and more.
#12 public finance and budget
Akheil Singla, assistant professor, focuses on public financial management, state and local government finance, municipal debt and bankruptcy.